This past week here at Summer's Fitness I have come across 3 people who have recently lost 15 lbs or more, one of them being down nearly 40 lbs!!
As with any goal, a great way to develop a game plan for reaching that goal is to find people who have already done it and pick their brain on the subject!
I interviewed them and asked about their fitness and nutrition habits and I just absolutely love the most common answer that came up and wanted to make a video about it.
The most talked about thing that came up over and over again is how they have learned how to truly eat whatever foods they love and still see great results, without feeling deprived.
When people see on my bio that I'm certified through precision nutrition, one of the biggest questions I get asked is if I can write them a diet plan or meal plans.
Today I'm going to share with you why "diet plans" don't work and one tip you can take to eating whatever you want and still see great results!
Everyone thinks they need strict diet meal plans to see amazing results but here's the problem with them…
❌ Most of the time they restrict you from eating the foods you enjoy and you get discouraged and fall off.
❌ Most of the time when someone wants a diet plan, they use the all or nothing mentality. If they don't follow the meal plans one day, they quit it all together.
❌ It's common that someone will get diet meal plans and say I'm going to start next week. Then next week there's a holiday or event and it gets pushed back to the week after. Then something comes up and it never gets done.
Obviously if someone needs a medical grade diet plan for an illness that's a whole different story, but I am just speaking in general.
Here at Summer's Fitness we teach you how to be mindful about what you eat and develop the healthy habits that will last you a lifetime. You can truly have your cake and eat it too, so to speak!
It takes some time to learn this method, and it takes work, but in the end you can live the life you want, and eat the foods you love while losing fat and increasing energy levels and lean muscle!
So how do you do that?
Here's one tip you can do right now to become more mindful of what you eat…
It's something so simple and obvious, but never gets done! If you take this one step seriously, this can help lead to results.
It is simply slowing down your eating.
Here's why this is an effective strategy:
✔️ There are hunger hormones that are released when you eat. They help satiate your appetite, but they take a little bit of time for you to feel the effects. When you eat your food quickly, those hormones haven't caught up yet and you overeat. Then an hour later you might feel overstuffed!
✔️ Chewing your food more breaks it down further and allows your body to digest much easier and utilize the nutrients in the food.
✔️ You quickly realize if you truly enjoy the food or not. A lot of times if you slowly eat candy, chips, or processed foods, they taste much different and are less desired.
✔️ You become more mindful of what you eat. When we are forced to make a quick decision or eat quickly, we may pick a food that might not be the best decision. You have more time to think about if you truly want that food or not.
There are many more benefits to eating slowly, but those are just a few!
Here are a few tips to help you eat slowly:
✅ Sit down in a calm environment with minimal distractions while eating
✅ Put down your utensils between bites
✅ Use smaller plates or utensils (such as chopsticks)
✅ Set a timer for 20-30 min
Obviously there is much more that goes into eating mindfully and building those healthy habits.
If you would like to learn more about how to eat the foods you love, not feel restricted. and see great results, we would love to help!
Please give us a call or text 330-497-2474, or Reply back to this email!
---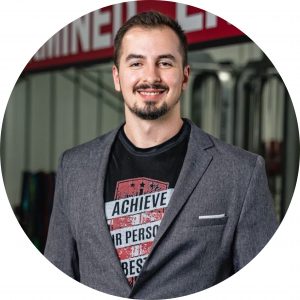 Coach Aaron Viscounte, CSCS, PN1
Summer's Fitness General Manager
Is there anything else you need help or advice with? Feel to reachout! 
Here To Help You Achieve Your Personal Best!
#summersfitnessfamily
---
You can learn more about Summer's North Canton Personal Training & Bootcamp location, Summer's Fitness at www.summersfitness.com, or Call/Text 330-497-2474.
Click to Learn More about a 1 on 1 Private Training INTRO Offer.
---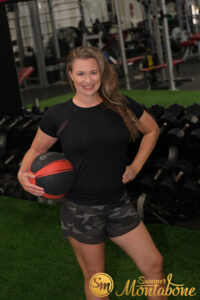 About Summer:
Summer Montabone has a passion for helping people live happier and healthier lives. Her passion has evolved over the years (established) as a personal trainer (1997), health & PE teacher (1998), NSCA-CSCS (2003), NPC/IFBB Fitness Champion and Pro (2004), and fitness studio owner (2007).
Summer has faced numerous amounts of adversity from years of trauma, including, a battle with postpartum depression beginning in 2011.  Summer has received several accolades since 2011 and has made it her mission to help others become the CEO of their own life.
You can learn more about her North Canton location, Summer's Fitness at www.summersfitness.com or Call/Text 330-497-2474.