Personal Training Services
Featured in St. James Living
"I believe most of us have been brainwashed to be sick, stuck, and hurt. I also believe you can achieve health and happiness in any season of life."
Summer Montabone uses these personal belief statements to empower others to take action and put self-care first.
Owner and founder of Summer's Fitness Inc., a health, fitness and training company, Montabone has evolved to create the life and business she wants and to motivate the people she wants to help. She stands by the mottos of "we are not a gym; we are a life transformation" and "we are family." As a former teacher, professional athlete, coach of elite athletes, and now mother of two daughters in grade school, Montabone knows the value of focusing on mental and physical well-being, especially for moms.
"After suffering from postpartum depression, I want others to know they are not alone and they can overcome adversity to meet their goals, no matter what hardships they have faced," Montabone said.
"It's an encouraging, motivating, challenging, but confidence-building [environment],"said Vera Teachout, a Forever Fit Personal Training client. "The small group personal sessions are geared toward the individual; the coaches do a really good job of watching and correcting your form. They have confidence in you and it helps build our confidence."

Montabone and her team have created a culture and community of people who want to achieve their personal best, improving both their personal and professional life. Self-development is a big part of what Summer's Fitness does – it is not just about getting a great workout. Montabone believes her staff provides safe, fun, and effective workouts, giving people both their time and life back. The Summer's Fitness family is made up of men and women in different seasons of life, from new moms to empty nesters to retirees. Having been in business for over 16 years, Montabone's clients and community are aging with her, so those aged 50 to 75 make up most of her demographic. The employees at Summer's Fitness have invested additional resources to become Functional Aging Specialists, meeting changing goals and needs. The team also includes a Registered Nurse with over 19 years of open-heart surgery and orthopedic surgery experience to bridge the gap in traditional health care and a fitness and wellness plan.
"You shouldn't be trying to do what you did in your 20s or 30s and at 60, 70, and beyond you don't have to be confined to a chair either. Train smarter, not harder!" Montabone exclaimed.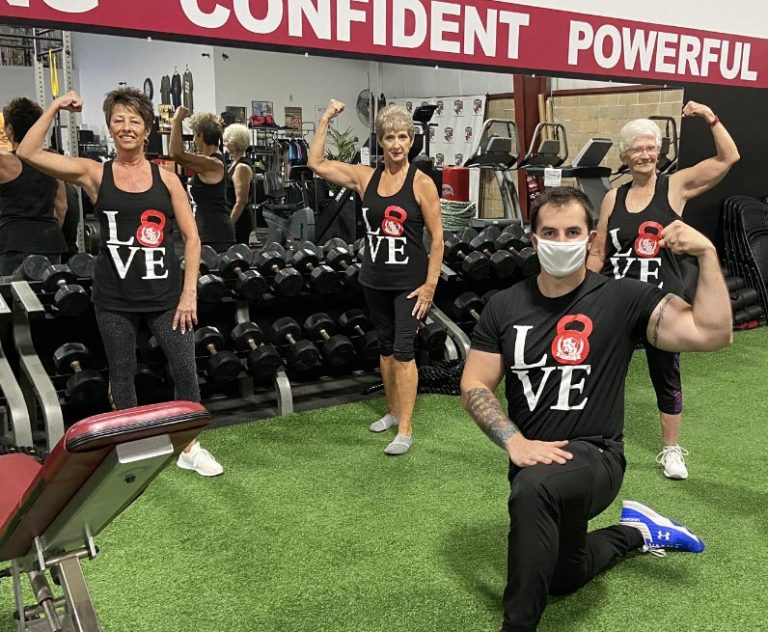 Summer's Fitness provides fitness, nutrition, and accountability. Fitness is offered via different program options: Bootcamp, Strength Camp, Forever Fit, and one-on-one private sessions. Everything is individualized and considered personal training. "We don't teach classes," Montabone explained. "We coach people to improve their mind, body, and spirit. Fitness plus nutrition plus accountability equals results!"
Instructors teach healthy lifestyle principles and provide clients with a nutrition resource site with recipes, guides, and more. A Registered Dietician is available as a resource for those who need something more specialized.
Accountability through coaches, check-ins, and calls is also provided. "When the going gets tough, and it will, we are here to help you keep going! Whether that is being a good listener, providing encouragement, or giving tough love," said Montabone.
"We do what needs to be done to help someone move forward, even if it's not what they want to hear. Our clients know that we love them and are here to help them!"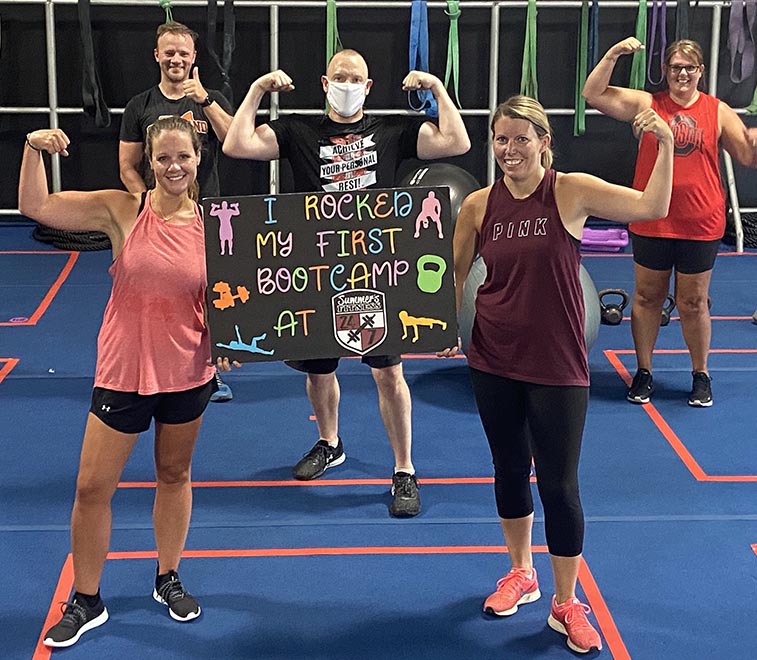 When COVID-19 shutdowns occurred in March, Summer's Fitness adapted and provided a comprehensive, two-way, live virtual coaching option for clients, supplying choices and flexibility. While many members have returned and feel safe with Summer's Fitness' safety protocols for in-person, some clients choose to stay online simply because it saves them time and they see it is just like being there. Those returning will find individual workout spaces, no shared equipment, additional cleaning stations, and other safety measures in place.
---
You can learn more about Summer's North Canton Personal Training & Bootcamp location, Summer's Fitness at www.summersfitness.com, or Call/Text 330-497-2474.
Click to Learn More about a 1 on 1 Private Training INTRO Offer.
---
Summer's Fitness is located at 8050 Frank Ave. NW, North Canton, and information can be found at www.summersfitness.com, by calling or texting 330-497-2474, or emailing info@summersfitness.com.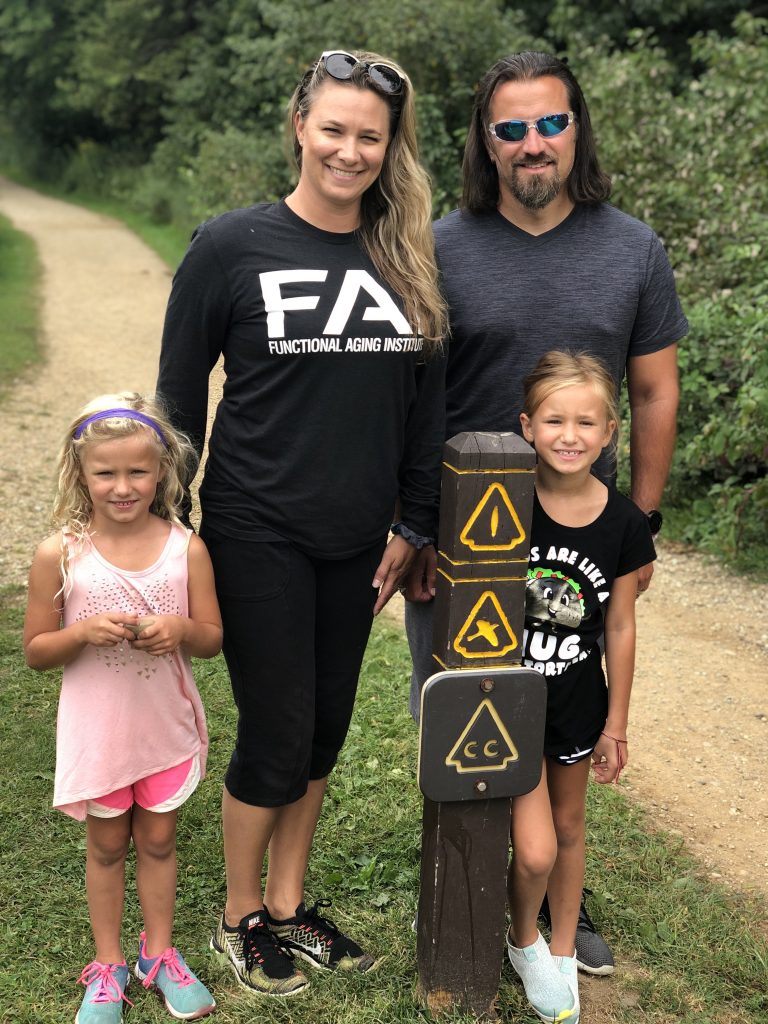 Summer Montabone was a collegiate track and field athlete at the University of Toledo, where she received a degree in Health and Physical Education. In 2004, she won a National Physique Committee Fitness Championship and coached physique competition athletes before becoming what she calls a CEO mom.
In 2007, Summer's Fitness, a goal-oriented Canton Gym, opened a 6,000-square-foot facility. Montabone desires to empower people with her vision, methods, and care. The company has three full-time employees and four part-time team members. Summer's Fitness currently offers over 35 Bootcamp sessions and 22 small group personal training sessions, a week, both in-person and virtually. The trainers also provide one-on-one private training options.
Why choose Summer's Fitness?
Twice the results in half the time
Family atmosphere
Best 30 minutes of the day
Individualized for your personal needs and goals
Registered Nurse on staff to help bridge the gap in health care
Overall holistic approach
Choice of in-person and/or virtual interactive coaching and on-demand workouts
As Featured in St. James Living