If you have been reading my articles, today, I have a simple "cheat sheet" for you with three simple rules that anyone can implement to embrace a healthy lifestyle and/or stay on track to meeting their goals.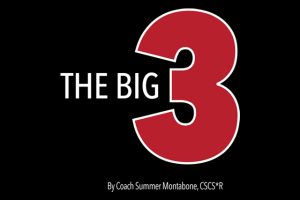 I hope you will embrace "The BIG 3" as simple keys to help you live a healthier and happier lifestyle!
1 – Minimum of 10 Minutes of Movement Daily

When you do a minimum of 10 minutes of exercise daily, you keep the momentum going. After all, it's your momentum to keep it going, not stopping, that is most important. The movement without stopping is most important. Longer isn't always better. Put the all or nothing "I have to exercise an hour – 5 days a week" mentality to rest.
---
2 – Eat More Fresh Foods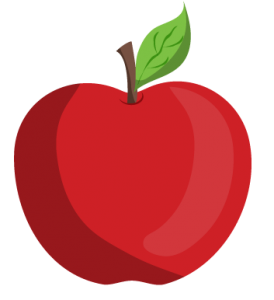 You cannot out train a poor diet. Doing all the crunches in the world won't flatten your abs if you are eating a bunch of sugary or processed foods.
To get started, simply eat MORE fresh foods. I don't want you to think about "dieting" or restricting your food intake. Focus on eating more lean meats, fresh vegetables and fruits, and healthy fats.
You don't need a "diet". You DO need to eat to nourish and fuel your body. Eat more fresh food, that's all you need to do.
---
3 – Wake & Water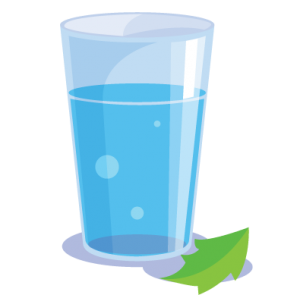 As soon as your feet hit the floor in the morning, drink an 8-16 oz. glass of water. Yes, that means water BEFORE coffee.
I also recommend adding to your morning water:
Juice from one lemon wedge
Pinch of cayenne pepper
1 tbsp. apple cider vinegar
Wake and water and water, water, water. Aim to drink 3/4 gallon of water per day.
Drink as much water as you can throughout the day. This will curb your appetite, increase your metabolism, carry nutrients throughout the body, and help you shed unwanted body fat by flushing out toxins and ketones. Plus your muscles are made up of 66-70% of water.
Did you know? For every 1 pound you lose during exercise, replace with 2 cups of water. Your weight on the scale is purely a measure of hydration.
So what's your drink of choice? Water!
If you must add some flavoring to your water try lemon, cucumber, or a piece of fresh fruit. Avoid flavored beverages or those that contain artificial sweeteners.
BONUS WATER TIP: Pay attention to how much water you drink and then aim for . gallon, a day. You'll be surprised when you FEEL better, have less brain fog or even headaches, your joints feel more mobile, and your skin starts glowing even more than before (fewer wrinkles as many of my clients have reported)!
---
OPEN YOUR CAMERA AND SCAN THE BELOW QR CODE TO REQUEST A FREE COPY OF MY 10 Minute Fitness Challenge + 28 Day Plan (and 2 Bonuses) complete with a Printer Friendly PDF and Secret Webpage with Video Instructions!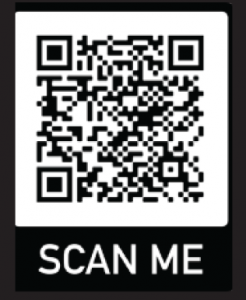 www.10minutefitnesschallenge.com
---
Committed to your health & happiness,
xoxo
Coach Summer Montabone, CSCS*R
You can learn more about Summer's North Canton Personal Training & Bootcamp location, Summer's Fitness at www.summersfitness.com, or Call/Text 330-497-2474.
Click to Learn More about a 1 on 1 Private Training INTRO Offer.
---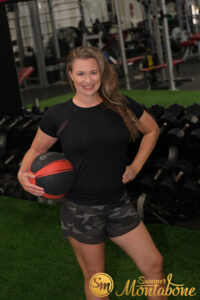 About Summer:
Summer Montabone has a passion for helping people live happier and healthier lives. Her passion has evolved over the years (established) as a personal trainer (1997), health & PE teacher (1998), NSCA-CSCS (2003), NPC/IFBB Fitness Champion and Pro (2004), and fitness studio owner (2007).
Summer has faced numerous amounts of adversity from years of trauma, including, a battle with postpartum depression beginning in 2011.  Summer has received several accolades since 2011 and has made it her mission to help others become the CEO of their own life.
You can learn more about her North Canton location, Summer's Fitness at www.summersfitness.com or Call/Text 330-497-2474.
---
As Featured In Jackson Living