Congratulations to the Summer's Fitness Team Named BEST OF CANTON – LOCAL BUSINESS!
We are honored to be selected for this award and serve our community.
Thank You to our entire team for guiding others to achieve their personal best!
Thank you to our clients for being a valued part of the #summersfitnessfamily !
Press Release
FOR IMMEDIATE RELEASE
Summer's Fitness Receives 2021 Best of Canton Award
Canton Award Program Honors the Achievement
CANTON April 20, 2021 — Summer's Fitness has been selected for the 2021 Best of Canton Award in the Local Business category by the Canton Award Program.
Each year, the Canton Award Program identifies companies that we believe have achieved exceptional marketing success in their local community and business category. These are local companies that enhance the positive image of small business through service to their customers and our community. These exceptional companies help make the Canton area a great place to live, work and play.
Various sources of information were gathered and analyzed to choose the winners in each category. The 2021 Canton Award Program focuses on quality, not quantity. Winners are determined based on the information gathered both internally by the Canton Award Program and data provided by third parties.
About Canton Award Program
The Canton Award Program is an annual awards program honoring the achievements and accomplishments of local businesses throughout the Canton area. Recognition is given to those companies that have shown the ability to use their best practices and implemented programs to generate competitive advantages and long-term value.
The Canton Award Program was established to recognize the best of local businesses in our community. Our organization works exclusively with local business owners, trade groups, professional associations and other business advertising and marketing groups. Our mission is to recognize the small business community's contributions to the U.S. economy.
SOURCE: Canton Award Program
CONTACT:
Canton Award Program
Email: PublicRelations@community-best-info2021.org
URL: http://www.community-best-info2021.org
---
Note from Summer:
I encourage you to think about and reflect on the successes you have achieved. I am going to stop and celebrate our successes with our team!
A few things make me even more proud about this award:
woman owned business
mom owned business
brick & mortar business
"2020"
local business award – not a fitness or gym award
It is great to be recognized for our daily hard work- how we do business all the time – we weren't trying to win any awards:)
Keep showing up for yourself everyday and you will be awarded too!
xoxo
Summer
---
Committed to your health & happiness,
xoxo
Coach Summer Montabone, CSCS*R
You can learn more about Summer's North Canton Personal Training & Bootcamp location, Summer's Fitness at www.summersfitness.com, or Call/Text 330-497-2474.
Click to Learn More about a 1 on 1 Private Training INTRO Offer.
---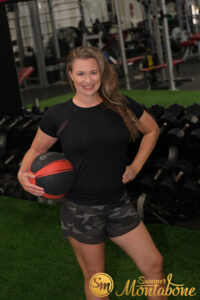 About Summer:
Summer Montabone has a passion for helping people live happier and healthier lives. Her passion has evolved over the years (established) as a personal trainer (1997), health & PE teacher (1998), NSCA-CSCS (2003), NPC/IFBB Fitness Champion and Pro (2004), and fitness studio owner (2007).
Summer has faced numerous amounts of adversity from years of trauma, including, a battle with postpartum depression beginning in 2011.  Summer has received several accolades since 2011 and has made it her mission to help others become the CEO of their own life.
You can learn more about her North Canton location, Summer's Fitness at www.summersfitness.com or Call/Text 330-497-2474.