In just a few short months, Tammy has dropped 11 pounds, 10 inches, and over 2% body fat! Not only that, in those same short months, what she has lost in weight she has gained in confidence and motivation. A person who once avoided looking in mirrors because she didn't like what she saw, now proudly sees herself as a strong, beautiful woman.
Tammy is a 45 year old mother to three children, ranging from ages 11 through 21. She works full time in a position where she sits – a lot. Before coming to Summer's Fitness, she was unhappy with her physical appearance and lacked self confidence. Like many, not comfortable in her own skin…
She avoided social gatherings, avoided shopping, but longed for an answer to help make a life change. Her head was full of doubt and "what-if's.
Tammy was apprehensive to start another "workout program," due to past failures. Prior experiences left her with gym-timidation, wasted money, and a sense of failure. She didn't think she could do a full-on program at her current weight and felt defeated before she had even started.
Thanks to Summer's Fitness fitness bootcamp program and encouraging staff, Tammy was able to overcome her fears of the gym.
In just 4 short months, lost 11 pounds, 10 inches, and almost 2 pant sizes!
The progress she has made in the gym has improved her life outside of the gym as well. Tammy is proud of her slow and steady progress because for her, this wasn't a quick fix.
Learning about nutrition, helpful staff, friendly members, and a support system has helped Tammy add fitness as a staple in her daily life : )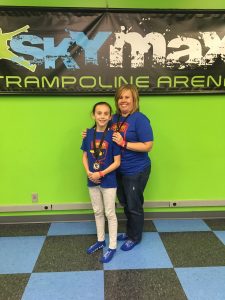 Now, Tammy says she has more self-confidence and actually ENJOYS getting up and going to the gym. "When I miss a class I feel guilty" she says. She no longer shuns her reflection in the mirror and has enjoyed the fruits of her labor by replacing her now too-big clothes. "People are noticing and complimenting me on the hard work and determination," Tammy adds, which also keeps her motivated to keep working hard. Her enthusiasm to create a healthier life for herself and her family is now something she can also share with her children. Tammy and her daughter both participated in the family fitness superhero challenge!
Her advice to anyone who feels they have tried "everything" or is swayed from working out in a gym because of "gym-timidation," she says this: "Stay away from the scale and don't rely on it – it can hurt your confidence. We all don't lose the same way but keep at it – it will happen. Do it for you, invest in yourself, and DON'T GIVE UP."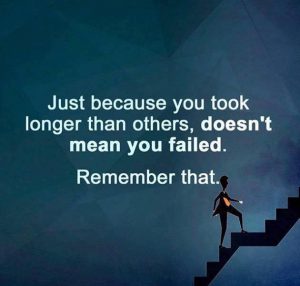 We are so proud of Tammy for putting herself first! When you are ready to invest in yourself too; experience the difference in our educational and motivating environment to achieve your personal best! ® Request a complimentary evaluation at www.summersfitness.com . We only accept motivated and coachable applicants. Our program is not a fit for everyone : )