Mother's Day
There is no doubt mothers are special!

Ask any mom and she will tell you she loves her children more than anything and being a mom has been her most important, and joyous, role! Motherhood is also full of ups and downs, twists and turns, and important life events.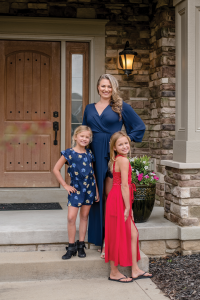 We often lean on our own moms to help us navigate this uncharted territory of being a mom or celebrate in our proudest life moments!
For me, my mom passed away before she could see my twin brothers, the youngest of us 6 siblings, graduate high school. I try not to focus on the fact that she has missed weddings, vacations, and meeting her 6 grandchildren, but that is our reality. Not everyone has their mom with them to celebrate Mother's Day and no matter what season of life you are in, your mom is an important part of your life.
If you are lucky enough to have your mom with you today, how can you champion her everyday and not just on Mother's Day? Some of us, like me, wish we had one more opportunity to give our mom a hug, a kiss, ask for forgiveness, or share one more special moment in time!
I will continue to hold onto the warm memories of my mom forever in my heart. I also know now that as happy as being a mom is, moms also carry an invisible load. 
I encourage you to cherish each moment you have with your mom and celebrate her each day!
Most moms have made sacrifices and selfless acts for their children, whether the kids are at home or have "flown the coup". Moms are special and I ask you to consider giving your mom a little more love, for those of us unable to celebrate with our moms, on Mother's Day
♥️Happy Mother's Day Moms! ♥️
You are doing a great job and you are loved!