"After more than 12 years of always putting the kids' needs before my own, I realized that sometimes, I need to put my needs first in order to meet any of their needs.  That's a hard concept for many of us moms."
Raise your hand if you can relate to that!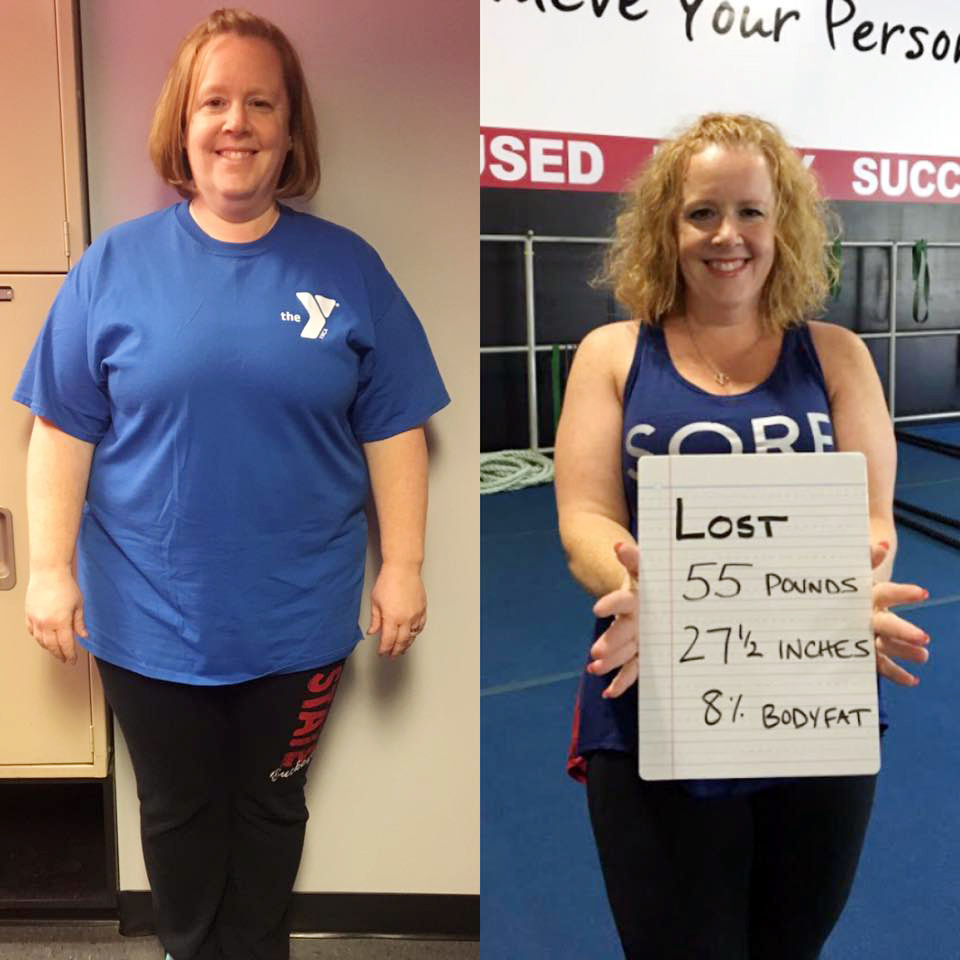 Like so many devoted moms, Jenn spent her waking hours making sure her kids were happy, healthy, and taken care of, even at the expense of her own well-being.  As the end of 2016 neared, she decided that sacrificing her own health wasn't the example she wanted for her children, and decided it was time to lead by example.
Now, in just six months, thanks to the tools she has learned through her fitness journey at Summer's Fitness, Jenn is down 55 pounds, 27.5 inches, and 8% body fat! "I have been able to change my approach to eating and activity," says Jenn. "I have gone from an size 16/18 to a size 10.  Most importantly, I FEEL so much better.  I have more energy to tackle my week"
Energy is something Jenn could not seem to muster up before she joined Summer's Fitness.  "Over the past several years I had put on quite a bit of weight due to lack of exercise, poor eating choices, and generally bad life decisions," she says. "I found myself frequently moody, tired, and generally not feeling well."  As a single working mom of 3 incredible kids, ages 9, 12 and 12, who are all very active with school, sports, and other activities, she was always skipping meals or eating fast food on the run in order to stay on schedule.
Jenn describes her old self as, "Overweight, unhappy with my appearance and how I was feeling, and starting to take medications on a regular basis for things like heartburn, headaches, and body aches."
In addition, she was missing out participating in some activities with the kids.  What really hit hard though, Jenn says, "They were starting to take on some of my bad habits, and I didn't want that for them."
Like most people embarking on a new fitness journey, Jenn was apprehensive.  With a busy schedule and three kids, how was she going to also fit in exercise and meal planning? Luckily, Jenn didn't need to fit in hour-long cardio and weight training sessions multiple days a week to get the results she wanted.
"Summer's Fitness offers an incredible variety of days and times for boot camp classes.  These classes are short enough to fit in any schedule but very effective and fun!"
Jenn was also concerned about her own lack of accountability.  However, she was pleasantly surprised when she was welcomed into the SF family from the start. "At Summer's, the coaches, staff and members are VERY friendly, supportive and inclusive.  They pulled me right out of my shell very quickly.  I now have this large network of other people with similar goals that I can access anytime, anywhere via the members' Facebook group if I have a question, concern, need a pick me up or even looking for ideas for a new recipe."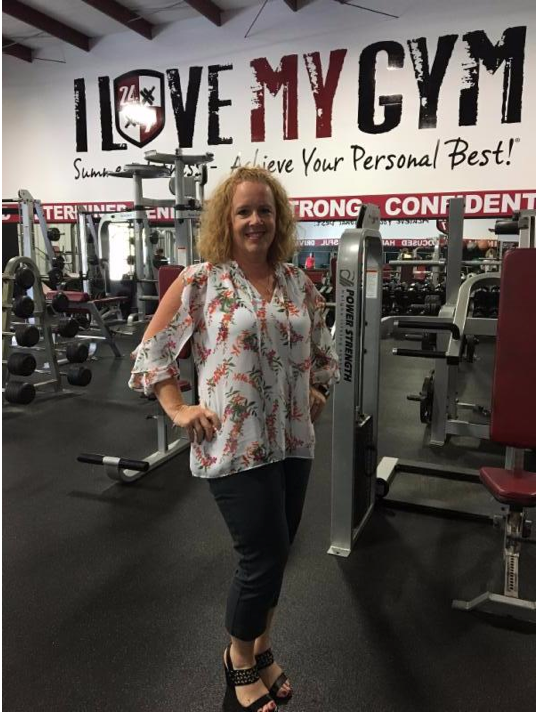 Thanks to weekly weigh-ins, monthly assessments, and daily contact in the Facebook group, Jenn has a reason to stay accountable and focused on her goals.  "In my past experiences, if I didn't have accountability through check ins, I would quickly find other things that came before my exercise plans," she says.
Today, Jenn has the energy and enthusiasm to keep up with work, her home, her kids' activities, and workout on a regular basis.  "This summer the kids and I have been hiking, camping, canoeing, swimming in the ocean, and playing games nightly in the backyard.  These are things I did not have the stamina to do in the past!"
Jenn has had such a life-changing experience through Summer's Fitness, and is proud to be a healthy example for her kids.
"I recommend Summer's Fitness to all of my friends and coworkers in the area!  Summer's is a great place to belong.  The quality of coaches and variety workouts offers a challenge for ALL fitness levels without excluding those of us who start out very unfit.  Everyone at Summer's fits in because the members are there to achieve their own personal best – not compete with the other members or 'be seen'."
Congratulations Jenn! We are SO PROUD of you for stepping out of your comfort zone and stepping into your greatness! It is our pleasure to guide you on your health, fitness, and happiness journey!
When you are ready to make a positive change in your life, Call us at 330-497-2474, email us, send us a message, or request a complimentary consultation at www.summersfitness.com. We look forward to the opportunity to make a positive impact on your life too!
Committed to your health & happiness,
Summer Montabone, CSCS and the entire Summer's Fitness Team and Community