This photo was taken 8 Years ago, 2 weeks before I gave birth to my first daughter, the first week of November in 2011.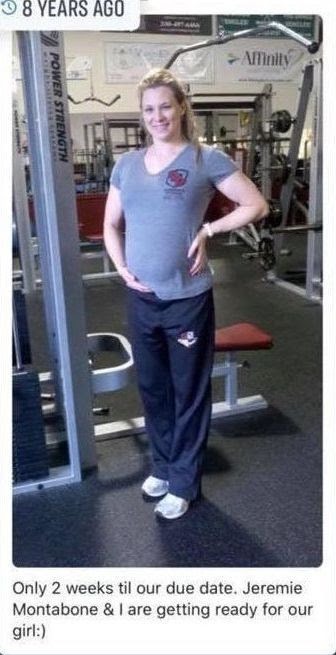 "Breastfeeding is super important, and if you can and want to, you should do it. But your mental health is far more important."
Yes! I wish I was more informed after my first child.
I was the oldest of 6 children, who my mom breast fed all of us, including twins.
She passed away in 2006 and I had my first child in 2011. I "thought" breastfeeding was my only option and everyone could do it. She did with all of us, so why would I think differently?
I went to all the birthing and lactation classes. I did everything by the book.
In the hospital they told me I needed to give my baby formula. They had me use a mini catheter with formula, while I latched, and had my child on a wallaby blanket. Then I had to pump for 20 minutes, 8 times a day. Plus wash everything every time.
I'm an "A student", so I did it.
I never made milk. I DID THIS FOR 5 WEEKS. (Only 1 week of wallaby blanket.) And then had to Add in bottle feeding, after latching, and still pumping after each feeding. Oh and being a business owner.
Drink more water I was told.
I drank almost a gallon daily, and even during pregnancy. If you know me, you know that is true.
It was a good day if I could collect 2oz. I remember, my husband, Jeremie and I actually cheering when I collected 2oz. of breast milk by the end of one day, pumping 8 times. By now, I could have been able to produce 4oz, at each feeding.
5 weeks postpartum, I ended up in the hospital for 7 days – in the psychiatric unit.
I had lost all my "baby weight", and I was a mess. I thought I was going to die.
During the 5 Weeks postpartum , I consulted & reached our for help with a Lacation consultant, my OBGYNs, family doctor, and even a trip to Stat care. Yes, I attended the baby check in visits with the pediatrician, too. All that before finally going to the ER.
I'm not blaming them, but looking at it now – why did they encourage me to continue doing that?!
⁉️ Why isn't there better care & options for women postpartum?
After the birth of my 2nd daughter, I did things MUCH different. I hired help at home and set more boundaries with people.
Yes, Ive been on a long recovery from my postpartum anxiety depression experience. I started crying in labor and never stopped.
I was crying in the hospital with Baby 1 and sent home with a 4 day old newborn.
With Baby 1 , I was hosting Thanksgiving at 3 Weeks and entertaining family…. cooking, cleaning, tending to baby, and running a business.
The things you think you know; until you live them.
I vowed I wouldn't be silent, but I don't think I really shared my "breastfeeding" story. <=
I hope this helps someone else.
Not everyone can breast feed, even if they want to and try everything. You are not a failure. It is okay.
Yes, Please share. I never want anyone else to ever go through that or worse. I'm so glad to see organizations like
Alexis Joy D'Achille Foundation for Postpartum Depression, The Postpartum Stress Center, and 2020 Mom breaking the stigma & silence!
---
At Summer's Fitness, we collected diapers for the Stark County Diaper Bank, during the month of October.
Did you know WIC and Food Stamps Do Not cover diapers for moms who need assistance?
This causes diapers to be re-used and children become more prone to infections and abuse.
Thank you for those who joined us in supporting the Stark County Diaper Bank for October Diaper Drive!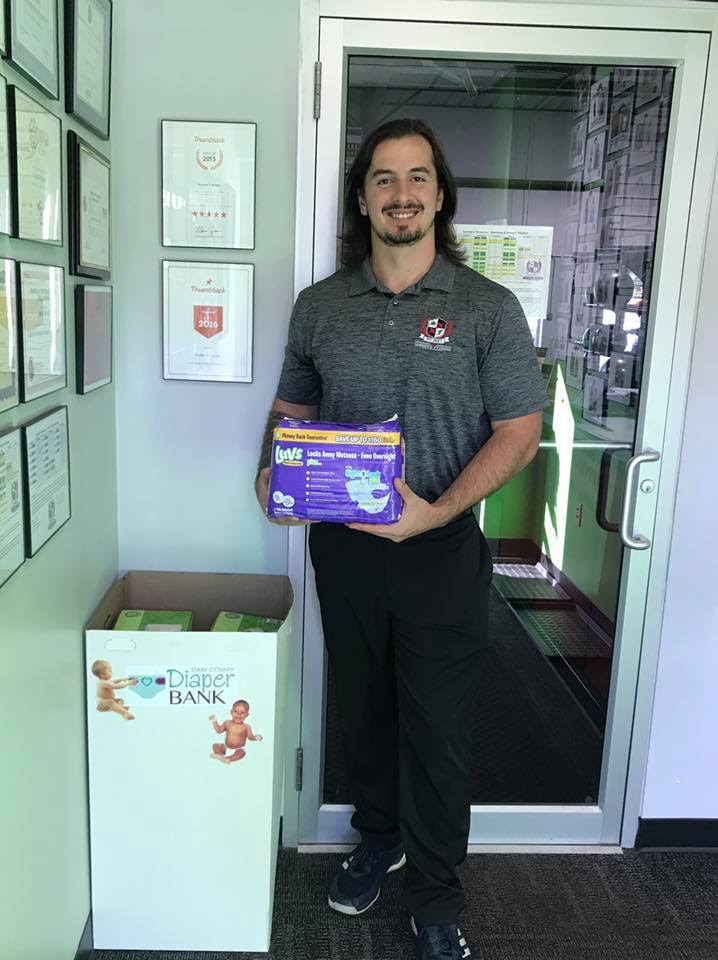 Instead of purchasing Halloween candy, those who donated purchased diapers for a mom & baby in need!
Or – even if you, or a mom you know, has open diapers that have not been used – donate them!
Thank you for your support!
Being a mom is hard enough; can you imagine not having support or access to diapers? 
 XoXo
Summer 
P.S. This photo was taken 1 Week after I arrived home from the hospital/psychiatric unit.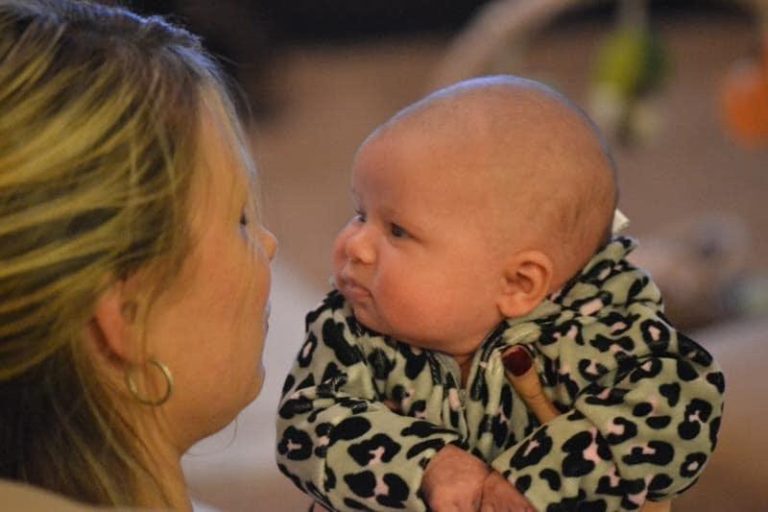 Link to orig. article – https://www.refinery29.com/en-gb/breastfeeding-depression-d-mer
♥
---
If you'd like to be surrounded by a positive group of like minded people, join my Free Facebook group.
I share Daily Motivation, Recipes, Workouts, Tips, and more! Plus a special event this Sunday. Click the FB group link above to request to join. 🙂
---
Click here to schedule a FREE Orientation or give us a Call or Text to 330-497-2474 to experience the difference, today!