Congratulations Lisa!
Lisa has been a member of Summer's Fitness since late 2021 and has seen some amazing progress.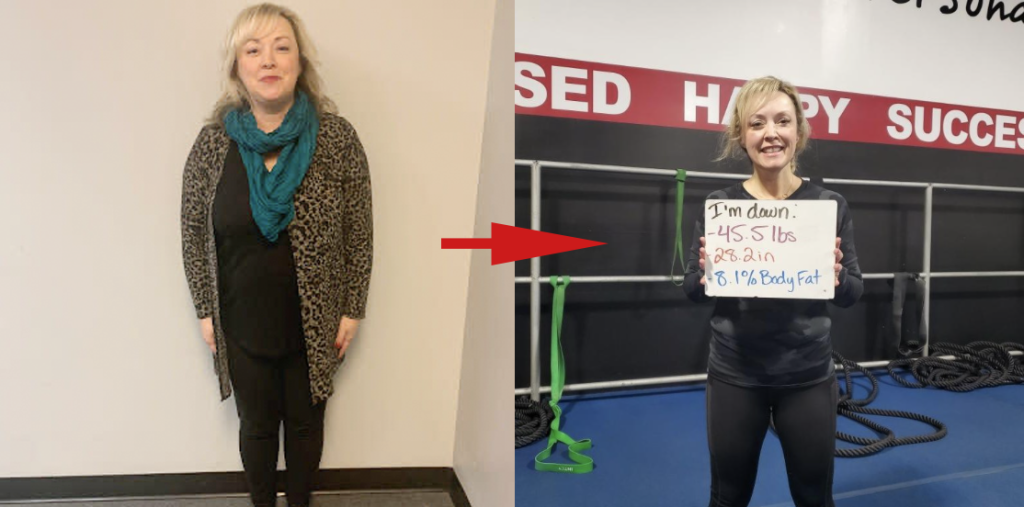 She is DOWN:
45.5 pounds
28.2 inches
8.1% Body Fat
When Lisa was first starting out with us, she says that she, "initially felt very nervous" and "was disappointed in myself for letting my weight pile on over about a 3-year period."
But, she persevered!
⬇️ ⬇️ ⬇️
"Gradually, the exercises became easier and I started to really see results. I didn't need to modify as much anymore. A little over a year later, I have lost 45 pounds. I feel so much better and I am a different person than when I walked in December 2021."
She wants everyone to know:
"I believe that anyone can do the same if they give it a chance. This can change your life. It just takes time and there are no shortcuts."
She wanted to leave this inspirational quote to everyone taking their journey to better themselves!
"It Always Seems Impossible Until it is Done" – Nelson Mandela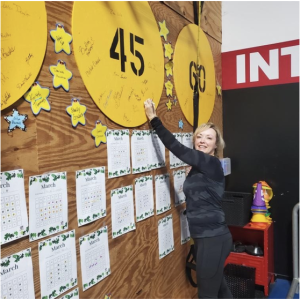 Committed to your success!
xoxo
Summer Montabone and the entire Summer's Fitness Team
CEO, Mom, Wife, Coach to Champions => In Life!
---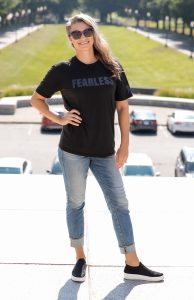 About Summer: Summer Montabone, CSCS*R , is a Personal Development and Life Coach empowering 40+ women in Fearless Academy to be healthy, confident & purpose driven. Fearless Living for Maximum Happiness ™.
Summer is also the CEO and Founder of Summer's Fitness Inc., helping people achieve their personal best!® www.summersfitness.com
Summer is a regular expert contributor to Oxygen magazine.