Congratulations to the Summer's Fitness Team and Community!
Press Release
FOR IMMEDIATE RELEASE
SOURCE: Canton Award Program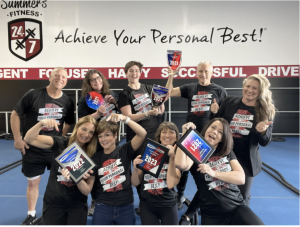 CANTON, OH May 4, 2023 — Summer's Fitness has been selected for the 2023 Best of Canton Award in the Local Business category by the Canton Award Program.
Summer's Fitness is among a very small group of companies that have won the Best of Canton Award for three consecutive years. This distinction has qualified Summer's Fitness for the 2023 Canton Business Hall of Fame. To commemorate their inclusion in this elite group, Summer's Fitness is receiving an exclusive Hall of Fame Award.
Summer's Fitness physical location was established in 2007 by Summer Montabone. Summer's Fitness transforms lives through personal training programs including Bootcamp, Strength, Forever Fit, and 1 on 1 sessions.
"We don't teach classes," Montabone explained. "We coach people to improve their mind, body, and spirit. We're not a gym, we are a life transformation organization."
Montabone and her team have created a culture and community of people who want to achieve their personal best to live a happy and healthy life.
Summer's Fitness is located in Jackson Township, 8050 Frank Ave. NW, North Canton.
About Canton Award Program
Each year, the Canton Award Program identifies companies that we believe have achieved exceptional marketing success in their local community and business category. These are local companies that enhance the positive image of small business through service to their customers and our community. These exceptional companies help make the Canton area a great place to live, work and play.
Various sources of information were gathered and analyzed to choose the winners in each category. The 2023 Canton Award Program focuses on quality, not quantity. Winners are determined based on the information gathered both internally by the Canton Award Program and data provided by third parties.
Committed to your success!
xoxo
Summer Montabone, CSCS (R)
Founder, Summer's Fitness Inc.
PS- I am proud to say this award has NOTHING to do with a "fitness" or "woman owned" business.
We are proud to be recognized as the Best of Canton Business for the 3 year in a row and earn a place in their Hall of Fame!
Thank you to our amazing team of staff and community of clients!
---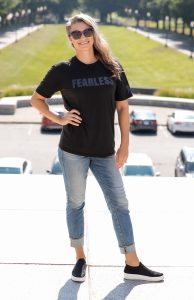 About Summer: Summer Montabone, CSCS*R , is a Personal Development and Life Coach empowering 40+ women in Fearless Academy to be healthy, confident & purpose driven. Fearless Living for Maximum Happiness ™.
Summer is also the CEO and Founder of Summer's Fitness Inc., helping people achieve their personal best!® www.summersfitness.com
Summer is a regular expert contributor to Oxygen magazine.