Missed the gym? Snowed in? Dog ate your gym shoes? Been slacking?
Whatever the reason, here are 5 workouts you can do ANYTIME & ANYWHERE!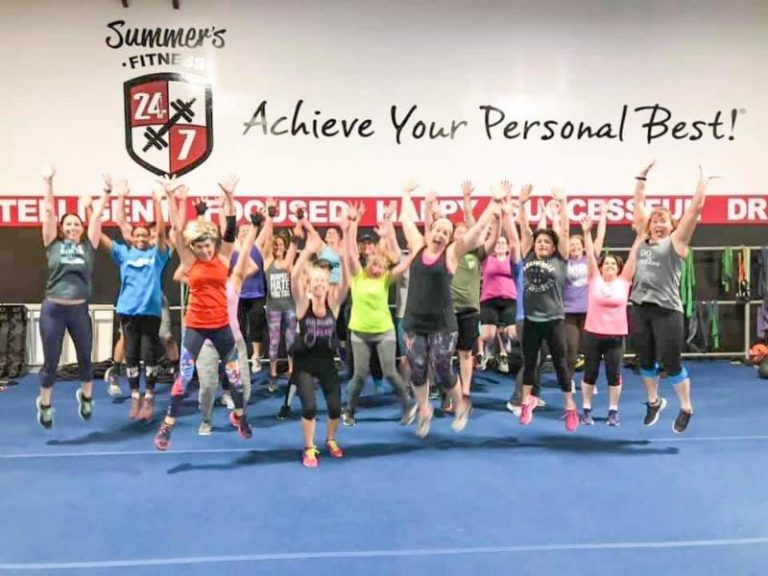 I would highly recommend going in order, if you need a full weeks worth of workouts for a vacations series -or- week away from Summer's Fitness.
Check the "focus" of the workout. Ex. If you did a Leg workout yesterday, skip to the next workout in the series.
Over training or doing the same workout every day, will NOT help you get better results. Variety and coordinating of the muscle groups is important.
Watch the videos for coaching & technique tips to get the most out of the workouts.
FIVE Different Workouts to Choose fromwith VIDEO Instructions: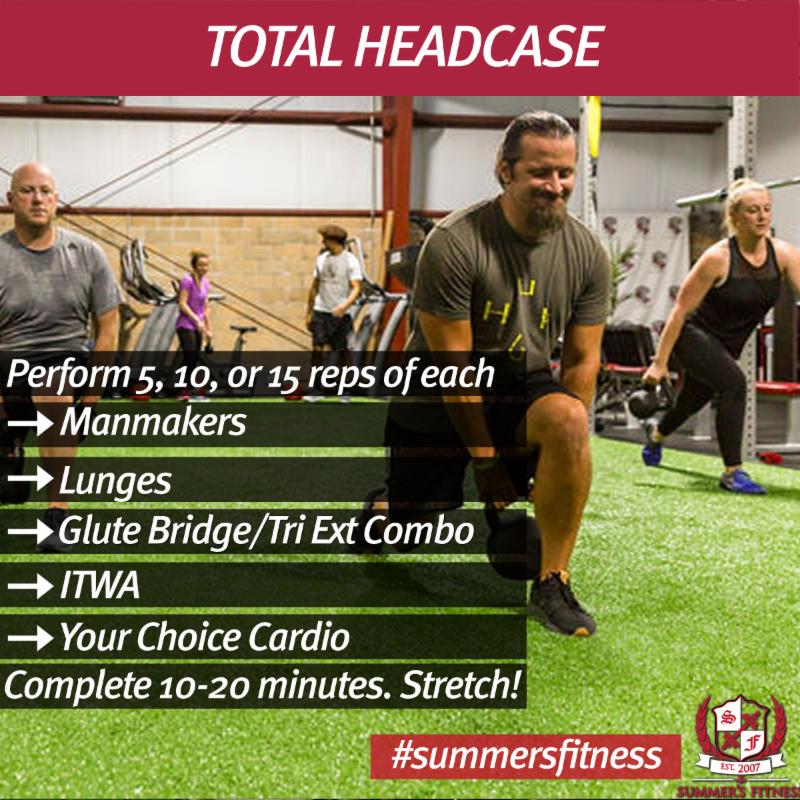 #1 Total Body Cardio Blast
*requires a pair of dumbbells
Perform 5, 10, or 15 reps of each
Manmakers
Lunges
Glute Bridge/Tri Ext Combo
ITWA
Your Choice Cardio
Complete 10-20 minutes. Stretch!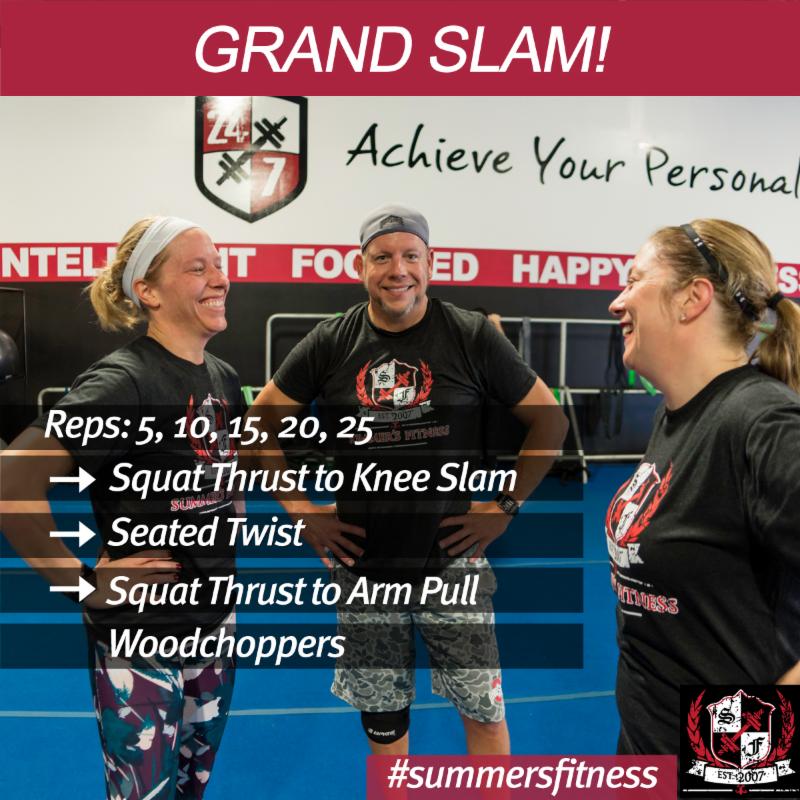 #2 Core & Cardio Focused
*no equipment or a use of a dumbbell or med ball
Reps: 5, 10, 15, 20, 25
Squat Thrust to Knee Slam
Seated Twist
Squat Thrust to Arm Pull Woodchoppers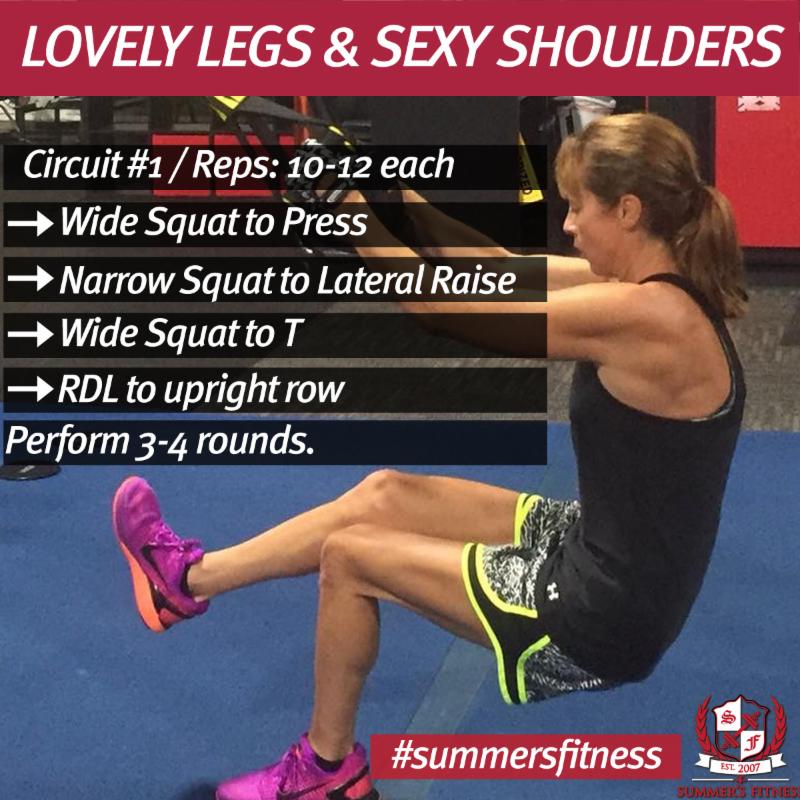 #3 Leg & Shoulder Strength Focused
*requires a pair of dumbbells
Circuit #1/Reps: 10-12 each
Wide Squat to Press
Narrow Squat to Lateral Raise
Wide Squat to T
RDL to upright row
Perform 3-4 rounds.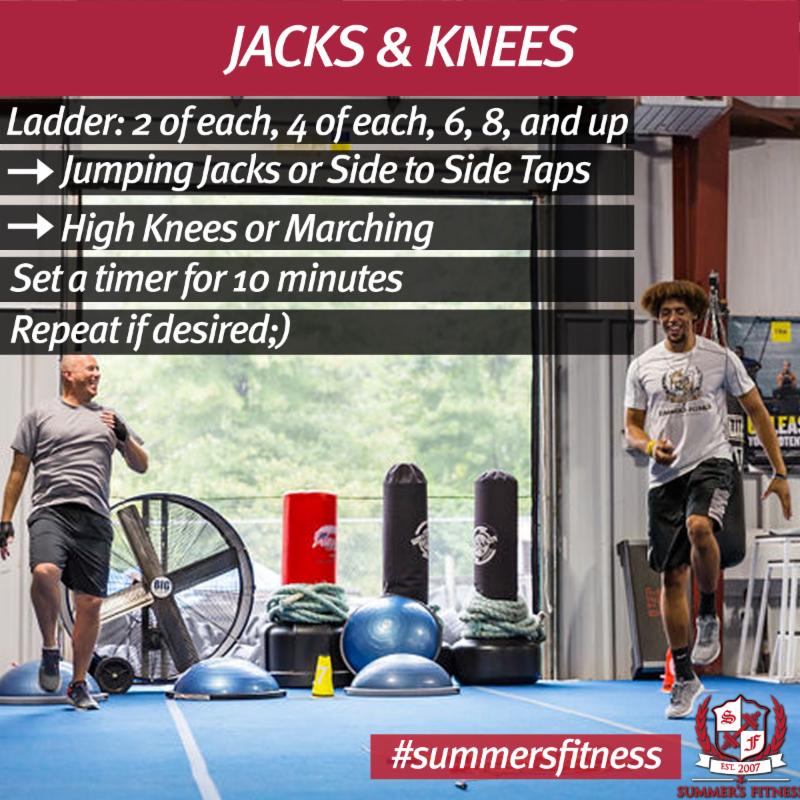 #4 Quick, Simple, Core & Cardio Blast
*no equipment required
Ladder: 2 of each, 4 of each, 6, 8 and up
Jumping Jacks or Side to Side Taps

High Knees or Marching
Set a timer for 10 minutes; Repeat if desired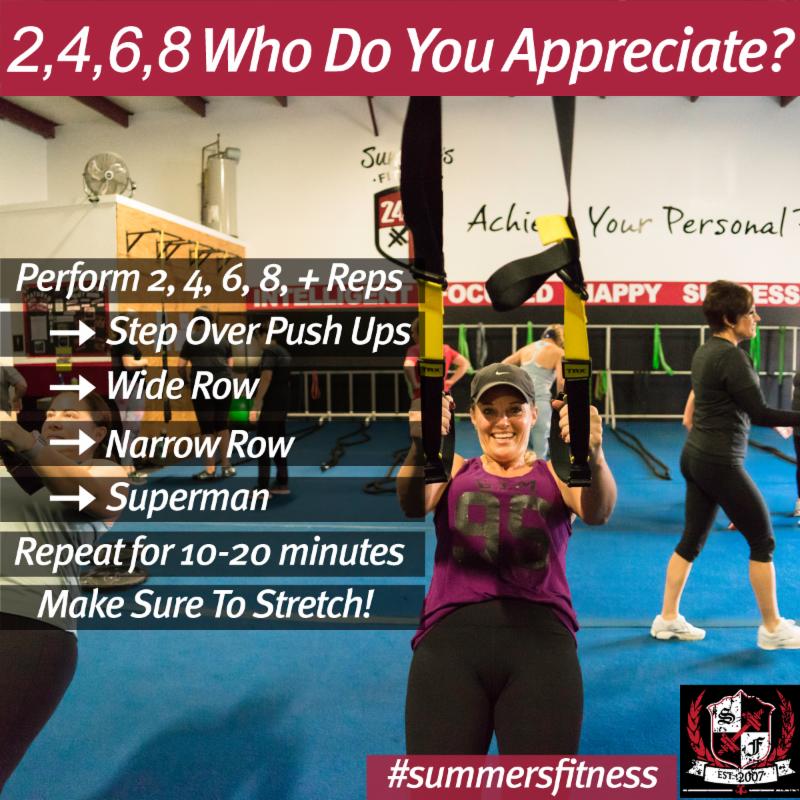 #5 Upper Body Strength Blast
*requires a resistance band or pair of dumbbells
Perform 2, 4, 6, 8 + Reps
Step Over Push Ups
Wide Row
Narrow Row
Superman
Repeat for 10-20 minutes. Make Sure to Stretch!
Enjoy These BONUS Workouts!
BONUS #1: Right to Bear Arms
*requires a pair of dumbbells
Ladder: 2 of each, 4 of each, 6, 8 and up
Mountain Climber
Tricep Pushup
Kneeling Curl to Press
Situp/Crunch
Set a time for 10 minutes.
How high up the lader can you go?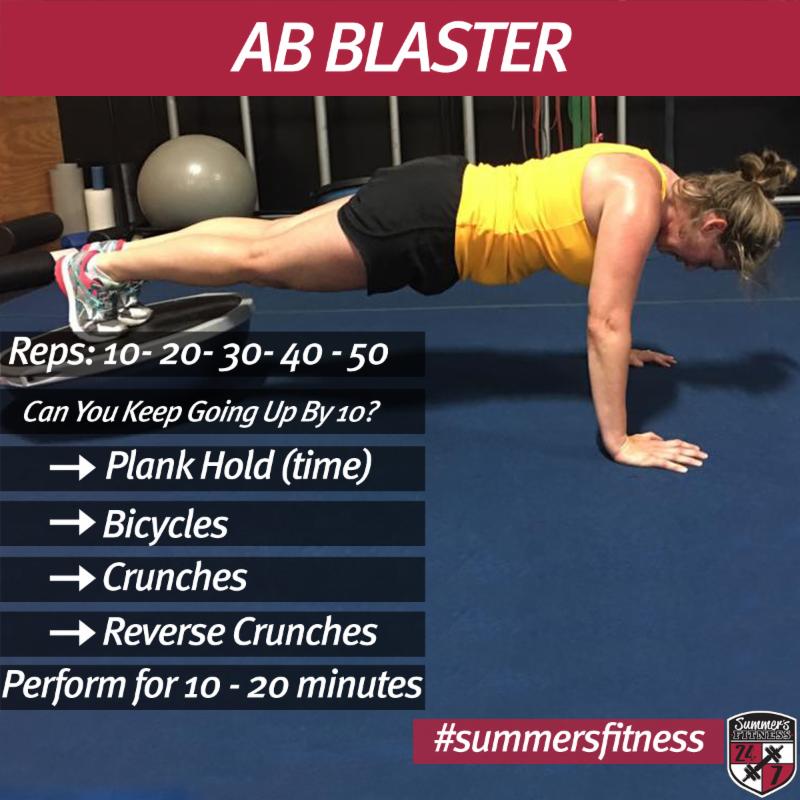 BONUS #2: Ab Blaster Workout
The truth is, you can do ALL the Abs in the World…and still not have a flat stomach. #nutrition 
View Jeremie's video on "Understanding the Core" 
Add in some High Knees or other activity that gets your heart rate up
Reps: 10-20-30-40-50  Can You Keep Going Up By 10?
Plank Hold (time)
Bicycles
Crunches
Reverse Crunches
Perform for 10-20 minutes.
Committed to your success,
xoxo
Summer and the entire Summer's Fitness Team